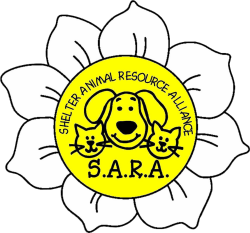 S.A.R.A.'s Treasures
Gift, Thrift, & Cat Adoption Center
Operated by:
Shelter Animal Resource Alliance
Located at:
Hours:
10am - 6pm Everyday!
541-607-8892















Thanks to your support we have rescued 960 dogs and 900 cats from being killed/euthanized at local animal control shelters.
We have also assisted other rescue groups by sponsoring the spay/neuter of 139 cats and 23 dogs for low income families, which we estimate will save the lives of at least 1390 shelter cats and 368 shelter dogs.
Shelter Animal Resource Alliance (S.A.R.A.) is a nonprofit organization located in Eugene, OR, dedicated to removing animals from shelters where they might otherwise face euthanasia. While in our care, we provide these cats and dogs with a safe and comfortable environment to live in, all necessary medical care, high-quality food and treats, and plenty of love and attention until we are able to find them their forever homes.
VIEW OUR FULL MISSION STATEMENT HERE
Our main fundraiser for this life-saving work is our thrift store, S.A.R.A.'s Treasures, where we sell new and gently-used donated items, with all of the proceeds benefiting the rescued cats and dogs in our programs. You'll find collectibles, jewelry, knick knacks, clothing, books, and so much more….but the real "treasures" are the cats and kittens you'll find living in the store. It's the perfect place for prospective adopters to meet and spend time with kitties who are ready for their forever homes.
---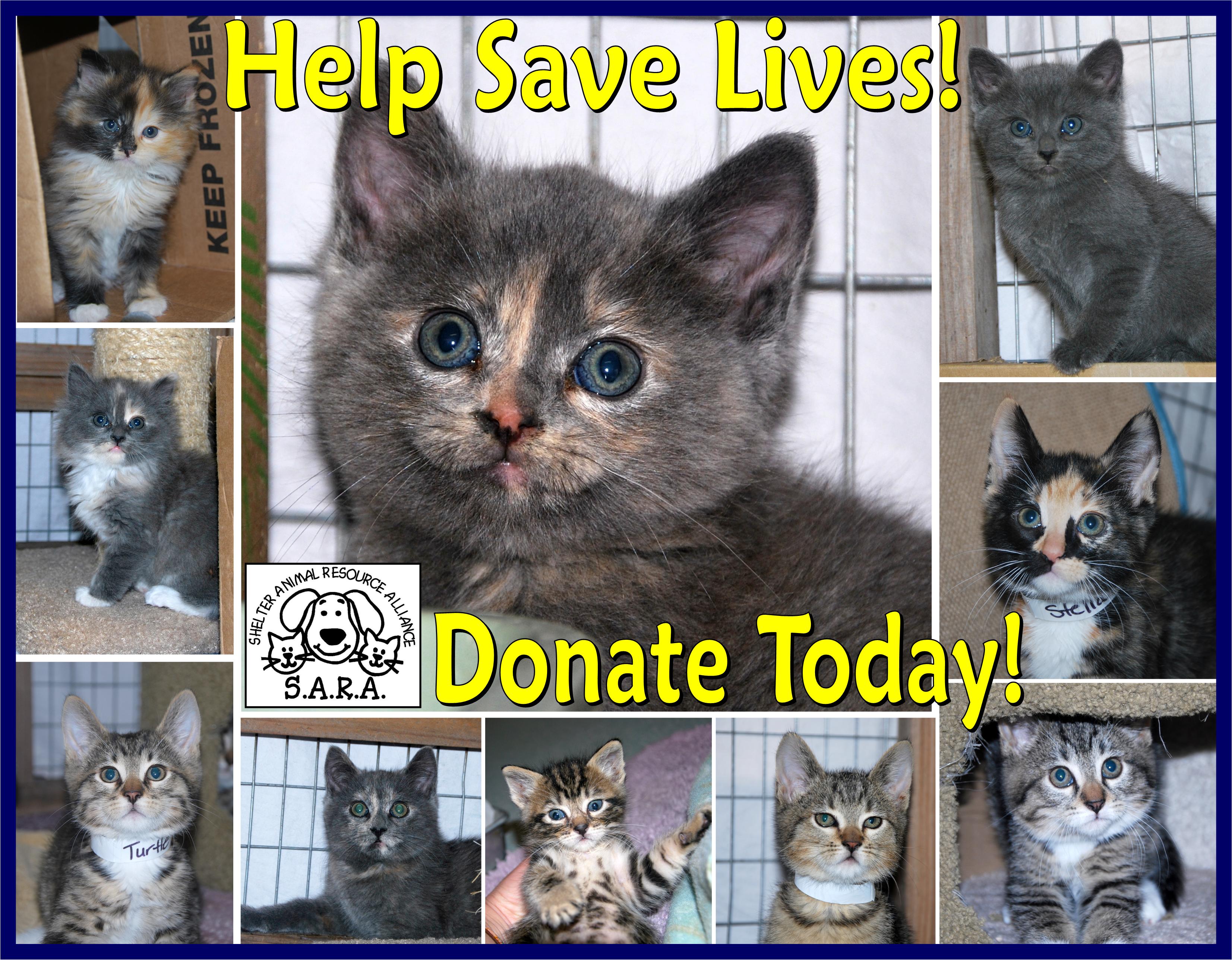 S.A.R.A. really needs extra support to save these precious lives. Due to this year's prolific kitten season, S.A.R.A. now has 10 kittens, all unexpectedly accepted into the program. S.A.R.A.'s emergency vet fund will quickly dwindle following the spays/neuters, vaccinations, microchips, and FeLV/FIV tests for all 10 kittens, easily totaling up to $2,000. This does not even include all the supplies (food, formula, litter, toys, medicine, etc), time, and work that are required for these kittens to become healthy, socialized, and adoptable.
Click Here to Donate Today!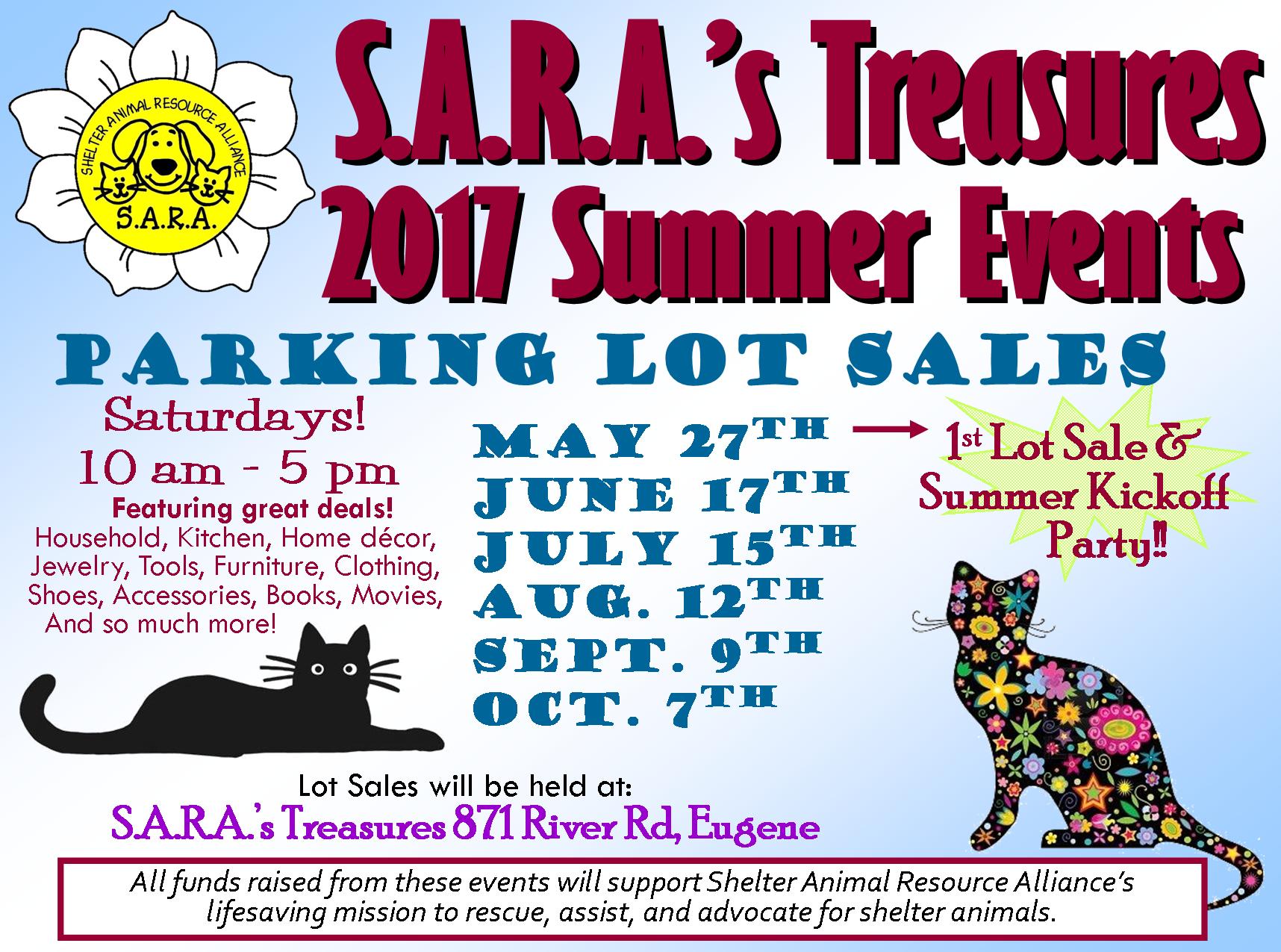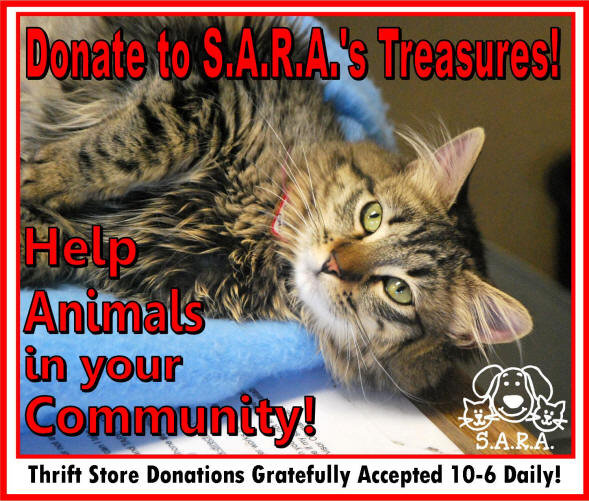 ---